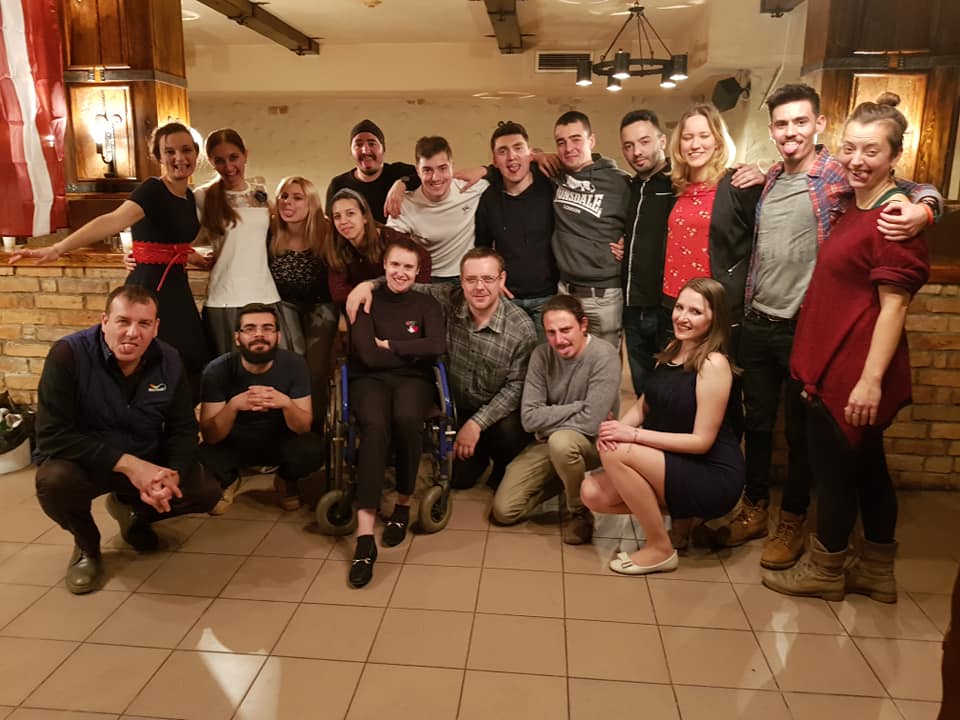 "Overcoming barriers: training on migration for youth workers" is a KA1 a training course which has been implemented from 2nd to 9th of April 2019 in Riga, Latvia involving 28 participants, trainers, and facilitators from Latvia, Czech Republic, Germany, Lithuania, Bulgaria, Turkey, Italy, and Spain.
The training course equipped youth workers with competences and knowledge necessary for transferring the most fundamental and basic values of our society. Project raised awareness of different cultures and languages, which will contribute to the promotion of tolerance.
During the training, participants had the opportunity to familiarize themselves with the current position of the European Union on migration issues through non-formal education, to share the views of each Member State on these issues, to obtain information on current migration processes in Europe and the world, to acquire new knowledge and skills for working with young people, gained knowledge of all the opportunities offered by Erasmus plus.
This project has been the result of the cooperation among "The Starry Start of Talents Foundation", "HODINA H ZS", "MOSTAR FRIEDENSPROJEKT EV", "Tarptautinis bendradarbiavimo centras", "Asociación K'MON", "SOF DAGI GENCLIK VE SPOR KULUBU DERNEGI", "Associazione Studenti per la Città".
More
about the project you can read here https://medium.com/@evolvingyouth1/overcoming-barriers-training-on-migration-for-youth-workers-d569fa8e1305