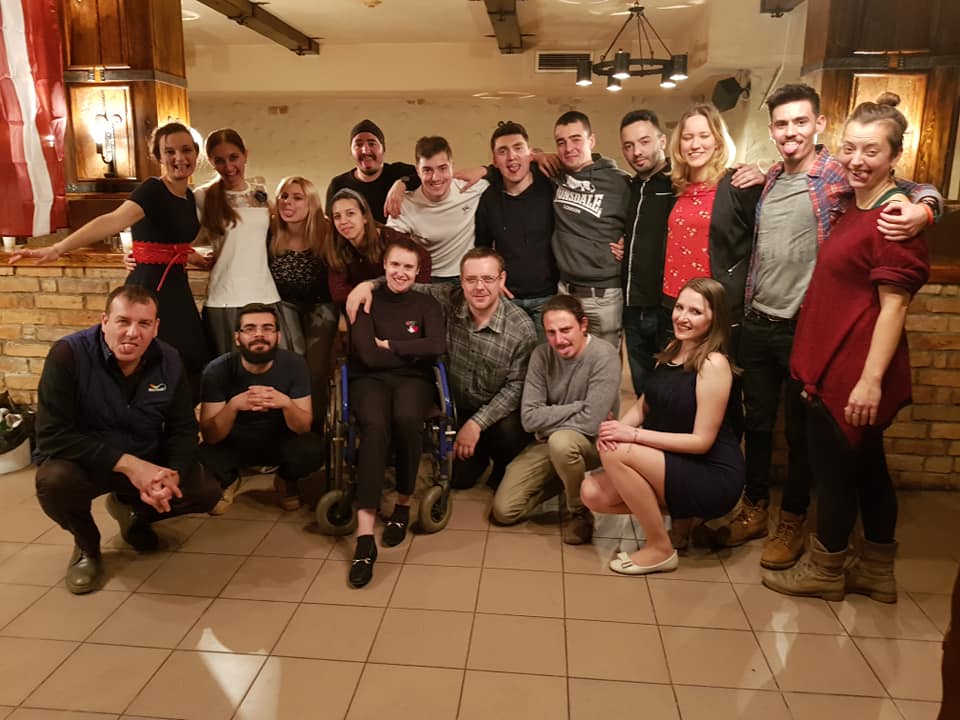 Šķēršļu pārvarēšana: jaunatnes darbinieku apmācība migrācijas jomā" bija KA1 apmācības kurss, kas tika īstenots no 2019. gada 2. līdz 9. aprīlim Rīgā, Latvijā, iesaistot 28 dalībniekus, pasniedzējus un koordinatorus no Latvijas, Čehijas, Vācijas, Lietuvas, Bulgārijas , Turcijas, Itālijas un Spānijas.
Apmācības kurss jaunatnes darbiniekiem piedāvāja kompetences un zināšanas, kas vajadzīgas, lai nostiprinātu mūsu sabiedrības pamatvērtības. Projekts palielināja izpratni par dažādām kultūrām un valodām, kas veicinās savstarpējo toleranci.
During the training, participants had the opportunity to familiarize themselves with the current position of the European Union on migration issues through non-formal education, to share the views of each Member State on these issues, to obtain information on current migration processes in Europe and the world, to acquire new knowledge and skills for working with young people, gained knowledge of all the opportunities offered by Erasmus plus.
Šis projekts tapa pateicoties sadarbībai starp šīm organizācijām - "The Starry Start of Talents Foundation", "HODINA H ZS", "MOSTAR FRIEDENSPROJEKT EV", "Tarptautinis bendradarbiavimo centras", "Asociación K'MON", "SOF DAGI GENCLIK VE SPOR KULUBU DERNEGI", "Associazione Studenti per la Città".
More
about the project you can read here https://medium.com/@evolvingyouth1/overcoming-barriers-training-on-migration-for-youth-workers-d569fa8e1305